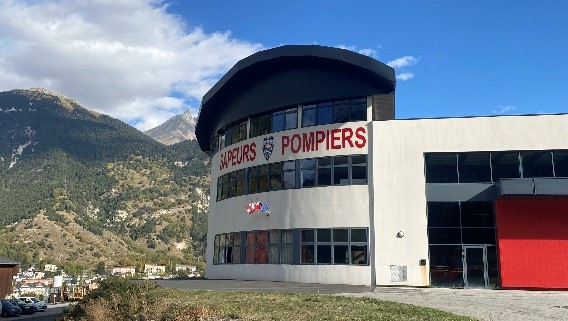 After an intense period of fine-tuning the development of the RESCUER tools, the third pilot of the RESCUER project took place in Maurienne Valley, in Savoie, from 16th to 20th October 2023. This pilot closes the first round of RESCUER project pilots.
33 participants representing 16 RESCUER partners and around 15 first responders from SDIS 73 and SDIS 74 gathered at the Modane fire station.
The two first days were dedicated to system integration, carried out by the technical partners under the lead of CERTH. At this stage of the project, 2 subsystems were available with a critical mass of functionalities and the integration session was crucial to check if all functionalities could work together and to ensure the smooth running of the pilot.
The training session, provided by ENSOSP on the third day of the pilot, allowed all firefighters and first responders to be informed on the project background and objectives as well as on the latest progresses made, both on the tools' efficiency and on the subsystems. After this presentation, practical training was organised during which first responders could familiarized themselves with the two available subsystems as well as with the Command Center Interface.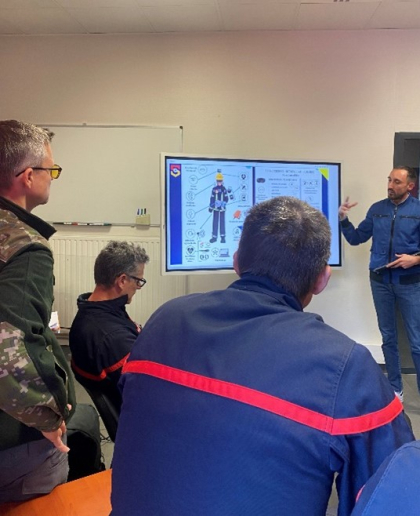 The pilot took place all day on the fourth day with a tunnel fire scenario sliced into operational steps according to the different technologies to be tested. Equipped with the two subsystems – HoloLens2 and Smart Helmet – two teams of firefighters (SDIS 73 and SDIS 74) had to carry out some recognition and search of victims in adverse conditions such as smoke or darkness. They also provided technical partners with their feedbacks so that the development of prototypes can be best suited to their operational needs.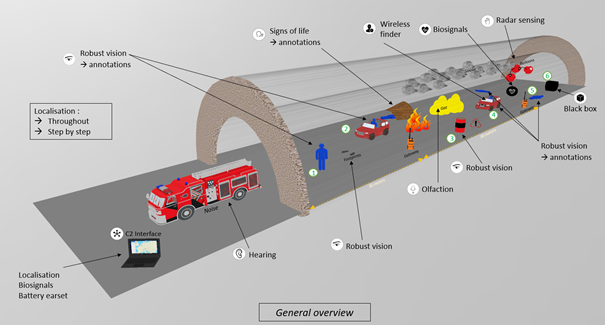 It was a promising pilot with interesting results, providing some good lessons for the rest of the project.
The second round of pilots will start in March 2024, in the mountains of Navacerrada close to Madrid, Spain, for a mountain search and rescue exercise!