From the 23rd to the 27th of January, in Navacerrada, Spain, the second pilot of the first round of the RESCUER project took place. Set in a mountain search and rescue, it took place in and around the Navacerrada fire station, in the Barranca valley in the Sierra de Guadarrama, Madrid, Spain.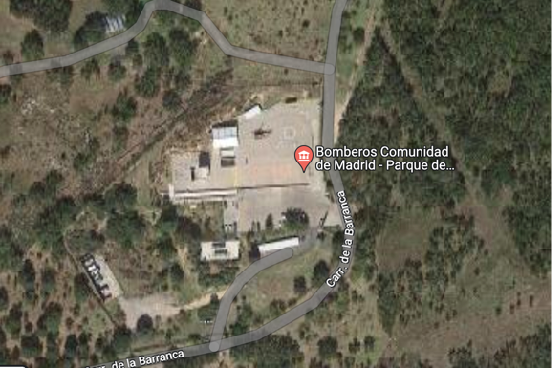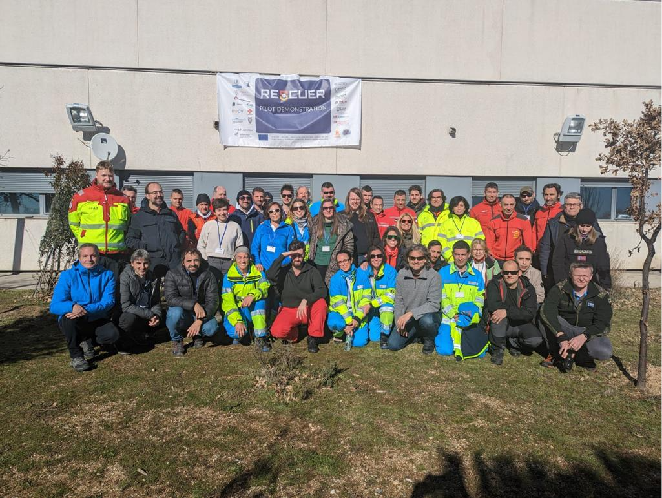 Thirty-five people from 15 different partners and 26 first responders from local entities such as the Spanish Red Cross, TASSICA, a company dedicated to research and training in emergencies and rescue, UME, Spanish Military Emergency Unit, and ERICAM, a Madrid Community USAR team, were there. Also 4 relevant skate holders from the government were present in the event.
The first day was dedicated to the integration of the different tools by the TPs, who had to overcome the connection difficulties typical of mountain areas far from population centers.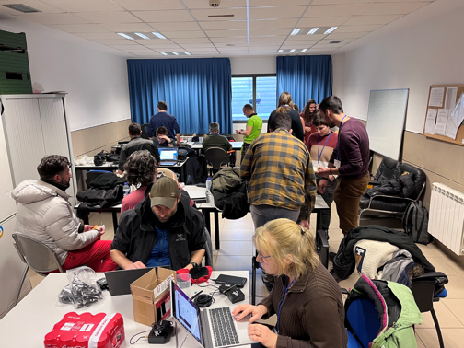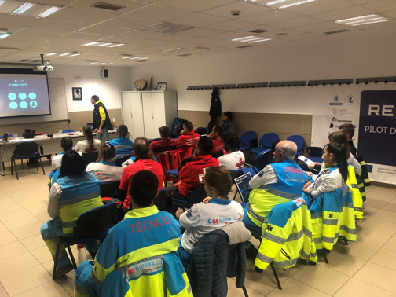 The second day was dedicated to training the FRs, both statically and dynamically, carrying out different training stations in which all the FRs were able to familiarize themselves with the tools and advance in their autonomy to use them.
During the third and fourth day the pilot itself was developed, where up to 26 FRs were able to test the different tools and modules that are being developed in the project and give their feedback to the tech partners.
Different search scenarios were created to simulate adverse visibility and weather conditions, caves, open spaces… in the vicinity of the fire station. In them, the FR had to carry out search and rescue tasks assisted by the RECUER tools.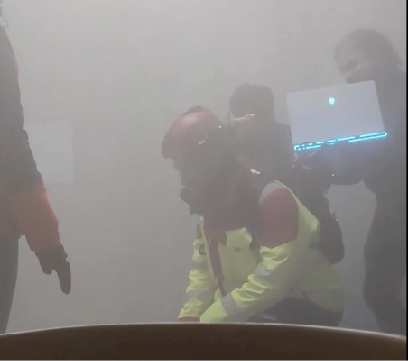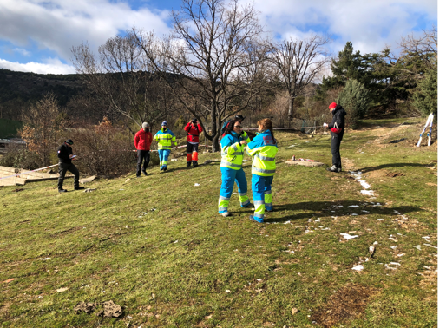 The last day concluded with the evaluation of the pilot, recapitulating all the lessons learned from organization and development that will make future pilots even more efficient for all those involved and for the project.